5 Essential Tips for Betting College Football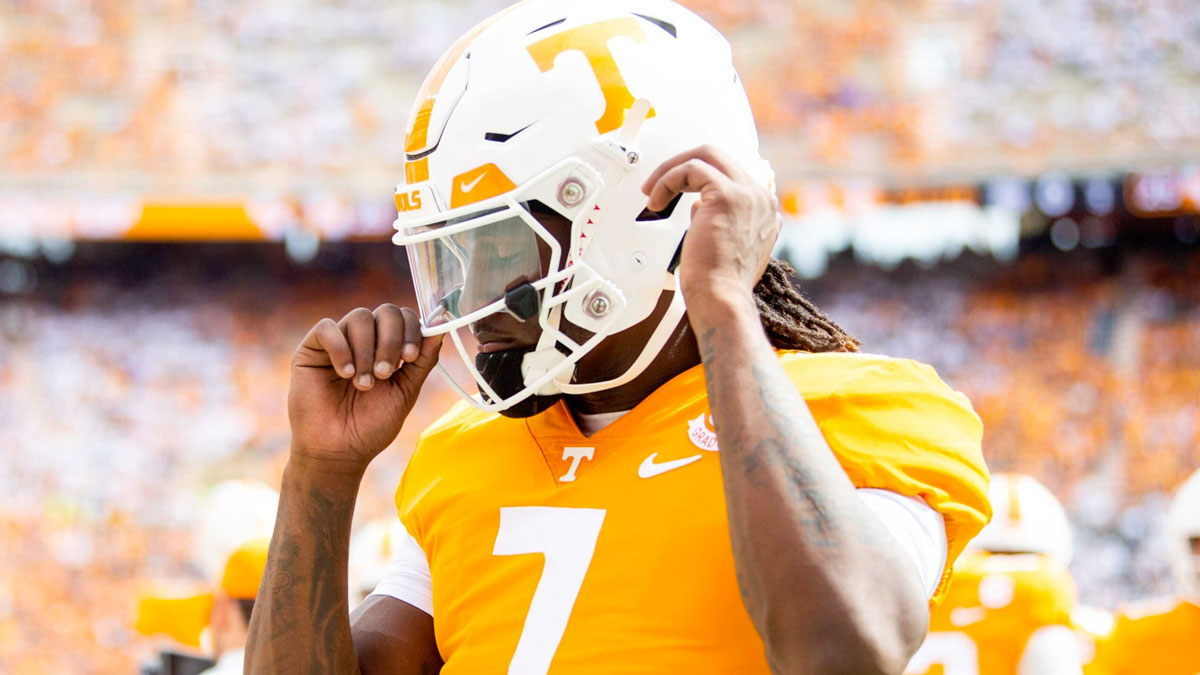 After the longest 229 days I can remember, football season is back baby.
Which means a new era of sports bettors is being ushered in.
If you've bet on sports for more than a few years this article will probably not teach you anything you don't already know.
I'm not going to do a deep dive into analytics, or talk about how may points home field is actually worth these days (it's much closer to 2).
What I'm going to do is offer advice to new bettors.
Tips for Betting College Football
I've been betting on sports for the majority of my life.
I'm not going to tell you EXACTLY how old I am, because you're really only as old as you feel, but Reagan was president when I was born and I started taking bets in elementary school when Bush ran against Clinton.
My dad always ran picks against the spread pools at work, and thanks to Chad Pennington and Marshall I won the first one I ever entered.
This article isn't going to help you win a pool, or isn't going to give you picks, but it will give you a few things that will you help you immensely in the long run.
1. Have as many outs as possible.
The VAST majority of sports bettors will only bet at one or two sportsbooks.
If you're just turning 21 or haven't ventured into sports betting until now, there's a good chance that whatever state you live in now offers legal sports betting and a host of operators.
They will all incentivize you to join by offering deposit bonuses, free bets, and a host of other perks.
It is important to always read both regulated and offshore sportsbooks terms when accepting these bonuses.
READ THE TERMS. The reason you want to have as many outs as possible is you're likely to see at some point this season your team favored in a game. (Sorry if you're a Texans fan).
Not all favorites are created equal. BetOnline was offering Notre Dame -20.5 (-107) just before kickoff against Navy this morning, while most of the market was shopping Notre Dame -20.5 (-110).
If you're EXTREMELY new to sports betting, these numbers may not make much difference to you because you see Notre Dame needs to win by 21 if you bet the Irish to cash your bet.
The difference between -107 (lay $107 to collect $207) and -110 (lay $110 to win $210) is 3%.
Would you put your money into an investment account that offered 5.5% interest when there was a bank offering you 8.1%?
No. Shopping for the best price in sports betting is ONE of the most important components to being a successful sports bettor.
2. Avoid big money line parlays.
Hell this should probably say avoid parlays all together. It's inevitable that you're going to see or hear the word parlay 1,000 times this month.
Every TV, radio, streaming, podcast, VLOG advertisement for a sportsbook will have parlay in it. Same game. Different sport. Whatever. Just don't play them.
If you're okay with the fact that you're going to lose more over your lifetime playing them than you're going to win then cool.
They're fun to play for recreational players. Bet a little, win A LOT.
It's also likely that at some point you may look at a full Saturday or Sunday sheet and see 4 or 5 big favorites and say, "There's no way any of these lose!". Trust me, there's a way.
3. You don't have to bet every game.
Just because it's on TV and there's a line on it doesn't mean you have to bet on it! Said no degenerate ever.
Having a bet on a game absolutely makes it more exciting.
Betting for the sake of having a bet is just gambling.
If you like to gamble, that's one thing, if you want to be a long term successful sports bettor, picking and choosing your battles is important.
4. Learn to handicap.
Being able to accurately predict where a line will open/close is a valuable weapon to have in your sports betting arsenal.
At the end of each college Saturday or NFL Sunday slate, look ahead at the following weeks schedule and pick a few games out.
Come up with a spread and total that you think it should be, and see where the originators open it.
Whether you're doing this in your head or through research and data isn't as important.
There are a TON of components that go into making a line, and learning the basics of how power ratings work will only help you.
5. Trends are your…
You will see sports betting content creators spew them, sports betting sites will plaster them all over their front pages, and your favorite TV/radio/podcast hosts will regurgitate them for an entire week before a game.
I'm not telling you that trends are worthless, but tread carefully when entering those waters.
There's a reason that casinos show you the last 20 spins on a roulette wheel on a giant screen.
Follow a few of these points and your bankroll, in the long run, will thank you.