Week 4 College Football Betting Preview: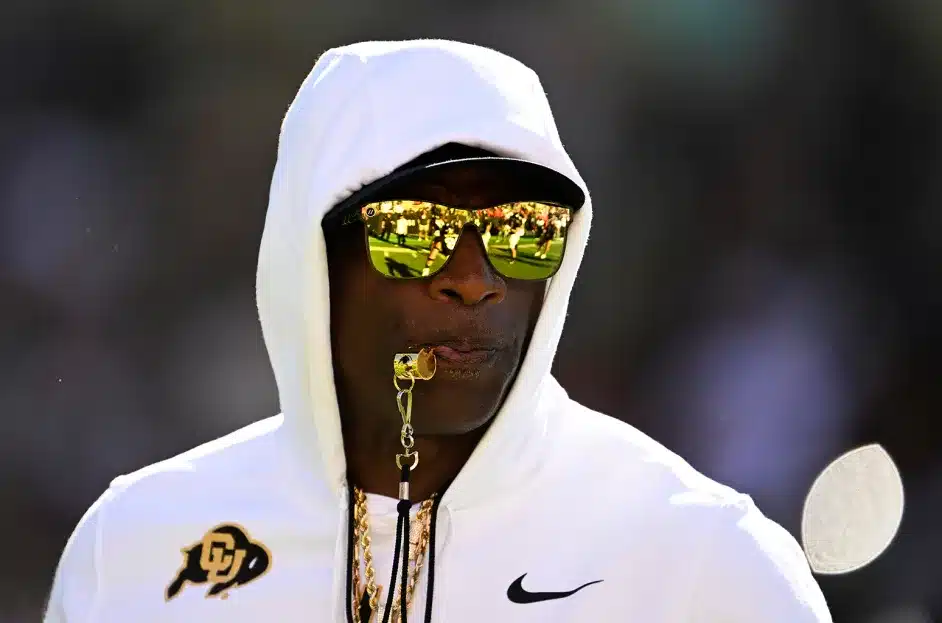 After a Week 3 slate that featured 24 ranked teams not playing each other, we're treated to SIX ranked matchups on Saturday. Let's dive in:
Colorado at Oregon (-21)
Colorado is just one win away from going over their regular season win total, but Deion Sanders will have to coach the game of his life to get there in week four. The Ducks rallied to beat Texas Tech in the fourth in their only real test of the season and Colorado struggled to put away a bad Colorado State team this past weekend. Heisman hopeful, Travis Hunter is out for this game and there may not be a more impactful injury to a non-quarterback in football than Hunter. Circa opened Oregon as 21 point favorites and while some of the betting public may think this is too many points lay, it's pretty in line with where our model has it.
The Odds Culture model has Oregon -18.8 with a projected final of 43.2 – 24.4
UCLA at Utah (-4.5)
Utah opening up a touchdown favorite over a ranked team without Cam Rising is a testament to the program that Kyle Whittingham has built. Since taking over in 2005, only 15 teams have a higher winning percentage than the Utes. Despite opening up as 7 point favorites AND Cameron Rising inching closer to making his debut, the number has moved nearly three points away from both Utah and our model.
The Odds Culture model has Utah -7.5 with a projected final of 30.88 – 23.38.
Ole Miss at Alabama (-7)
After a change at quarterback and sloppy 17-3 win over South Florida, Alabama dropped from 10th to 13th in the latest AP Poll, marking the first time the Crimson Tide have been ranked outside of the top 10 since losing to (oddly enough) Ole Miss in 2015. That Alabama team was able to put an early season loss behind them and rally to win a national championship. If the 2023 Tide are going to replicate that kind of magic, they're going to have to slow down a Lane Kiffin led offense averaging over 52 points (4th in FBS) and 526 yards per game (11th in FBS). Fortunately for Nick Saban, he boasts a 28-3 (90.3%) record versus former assistants.
The Odds Culture model has Alabama -5.2 with a projected final of 30.6 – 25.4.
Oregon State (-3) at Washington State
In a battle of last man standing in the Pac 12, Oregon State and it's 11th ranked defense travel to Pullman to face off against Cameron Ward, and Washington State's 3rd rated passing offense. Since taking over for Nick Rolovich midway through the '21 Covid season, Wazzu head coach Jake Dickert has won 10 of the 15 games he's played at home, with 2 one possession losses. Beavers coach Jonathan Smith is 8-17 on the road since taking over in 2018, but has won 3 of his last 4 and 4 of 6 dating back to last year. One key metric to watch is Washington State's third down conversion offense versus the Oregon State defense. The Cougars have converted 61.4% of third downs this season, while the Beavers have allowed opponents to convert just 31% of the time.
Circa opened Oregon State -2 and we saw a move to 2.5 within about 45 minutes Sunday before getting to 3. If you're looking to play the dog, I might wait until Saturday morning. I do think we see this one get to 3.5 before kickoff.
The Odds Culture model has Oregon St -4 with a projected final of 30.7-26.7.
Ohio State (-3) at Notre Dame
A battle of top ten teams and top ten defenses highlight the evening slate Saturday as Ryan Day and Marcus Freeman battle in South Bend. These teams mirror each other in a lot of metrics. Both teams rank inside the top 5 in total defense, while Ohio State ranks 17th in passing while the Irish come in ranked 21st. The one area where these teams differ is rushing efficiency. The Irish average more than 50 yards per game more than the Buckeyes while running the ball on 14.6% more plays. If Ryan Day's rush defense (2.5 yards per carry) is able to limit Notre Dame's rushing attack (5.8 yards per carry) the Irish will have an opportunity to leave with a win.
Circa opened Ohio State -3 and we've seen a move to 3.5 and back to 3 twice since Sunday. I would be surprised if we see this one move much at all before kick off, and even then -3 seems like a likely landing spot.
The Odds Culture model has Ohio State -6.4 with a projected final of 32.5 – 26.1.
Iowa at Penn State (-14.5)
Iowa's offense has a lot of pressure on it this season, and the Hawkeyes will face a stiff test as they travel to Happy Valley for a Saturday night "Whiteout Game" with Penn State. The Nittany Lions defense comes in ranked 16th overall, and doesn't bode well for an Iowa team ranked 119th in total offense. On top of figuring out how to put points up, the Hawkeyes will have to find a way to slow down Penn State's offense. James Franklin & Co. are averaging 467 yards per game and over 43 points per game. Keeping Penn State off the field will be one way Iowa can stay in this game. Iowa converts just over 30% of third downs (109th in FBS) while Penn State allows 30% of them to be converted (19th). If Iowa fails to win the turnover battle, it could be a long bright night under the lights in white.
After opening Penn State -14, Circa moved to 15 less than 18 hours after opening. At writing there are as many 14.5's available as 15's. I would be surprised if this game moves off of 15.
The Odds Culture model has Penn State -13.8 with a projected final of 29 – 15.2.